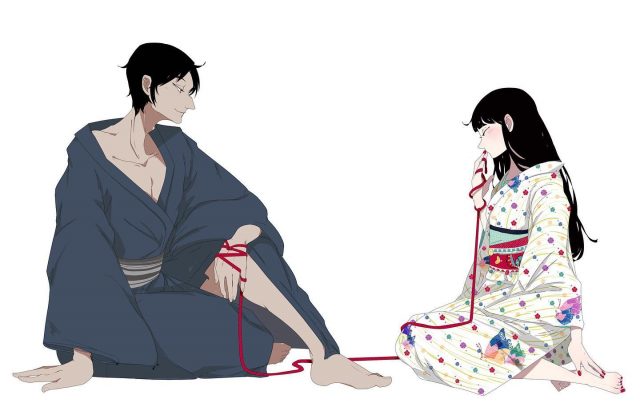 By Marc (Aku Aku)
My interest in rope originated from its potential in te bedroom. Using pressure, friction, coercion can widely enhance the intensity of intimate play. Very early on, I even bought a pipe bed specifically built for rope, and began putting everything I learned into practice in the bedroom. Talking with some friends about my discoveries, they encouraged me to write a book about it. As a result, I embarked on a journey to create a new Kamasutra for rope play.
The Japanese version of the Kamasutra is called Shijuhatte (四十八手), and it features a total of 48 traditional sex positions. I thought long and hard on a name for the rope version, and we settled on "Inbaku Shijuhatte" (淫縛四十八手), which is a play on words that transforms the more serious word for rope, kinbaku, into inbaku, which can be translated as indecent rope. The title can be translated in English as "The Indecent Rope Kamasutra."
With the positions and a name settled, I began putting more work into forming the contents of the book. From the very beginning, I knew that I wanted to create something artistic, not pornographic. Rather than using photography to showcase each position (which many rope artists do), I partnered with a very talented illustrator to help me on this quest. With beautifully drawn illustrations alongside a little helper text to explain the benefits and technicalities of each position, it's easy for anyone  to understand how to perform the poses without being a rope expert. 
There is a caveat, however. Illustrations need to be drawn… and drawing takes time! To be able to publish the book quickly, I've decided to split it into two parts, with 24 poses in each. The book will be in full color featuring great illustrations, Japanese calligraphy, as well as an English and Japanese description of each pose.