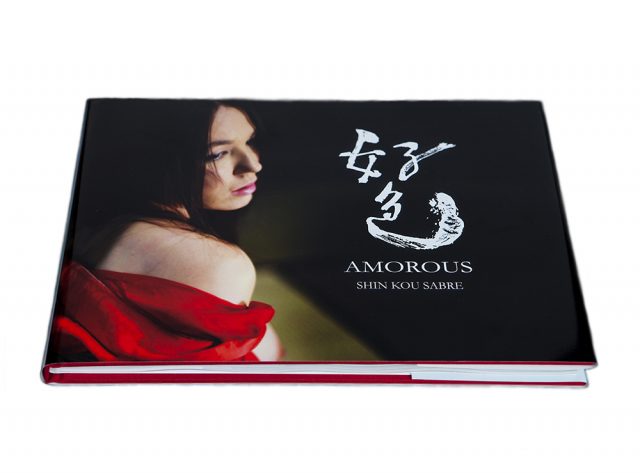 Amorous is a complete and self-published photographic arts/erotic photo
book. It is my introspective creation. My discovery of Japanese erotic
arts exposing the ephemeral and hidden world of shibari, shunga and ero
guro through the photographers' and artists' eyes.
https://www.youtube.com/watch?v=3nLimcVzaxc&t
As a model never introduced to the world of shibari before, it was a
great shock to discover my pleasure as well as my fascination of the
connection created between two people with rope and eroticism.
Over the years I was drawn to the erotic aspects of Japan's traditional
arts and I went in search of photographers and artists that were
interested to collaborate on a series of illustrations, and a
photographic record of my experiences (within an intimate setting) both
locally and internationally in Osaka and Tokyo, Japan. Amorous is the
result of my journey with several masters and grandmasters of rope,
manga and photography.
The genre of Amorous is Asian art. It is hardcover, 134 pages and has a
1790-word count. The photographic content within the photo book was
selected by photographers but sequenced by me. I produced Amorous which
enabled my story to unfold through my own experiences. It is available
in standard and limited editions both with linen hardcover, gloss dust
jacket and printed in Australia.
The book contains the work of published photographers Mr Watanabe
Yasuji, Saitoh Yoshiki, Emmanuel Angelicas and others. Grandmaster
yukimura Haruki and Master of kinbaku, Osada Steve's newaza series
features prominently.
Amorous' audience are those who are curious about Japanese hidden erotic
arts and seek insightful artists' writings and unique visual
experiences.
Amorous has been shown at BookExpo America and London Book Fair 2018.
It will be shown in the upcoming Beijing Book Fair 2018.
Available now at Amazon.