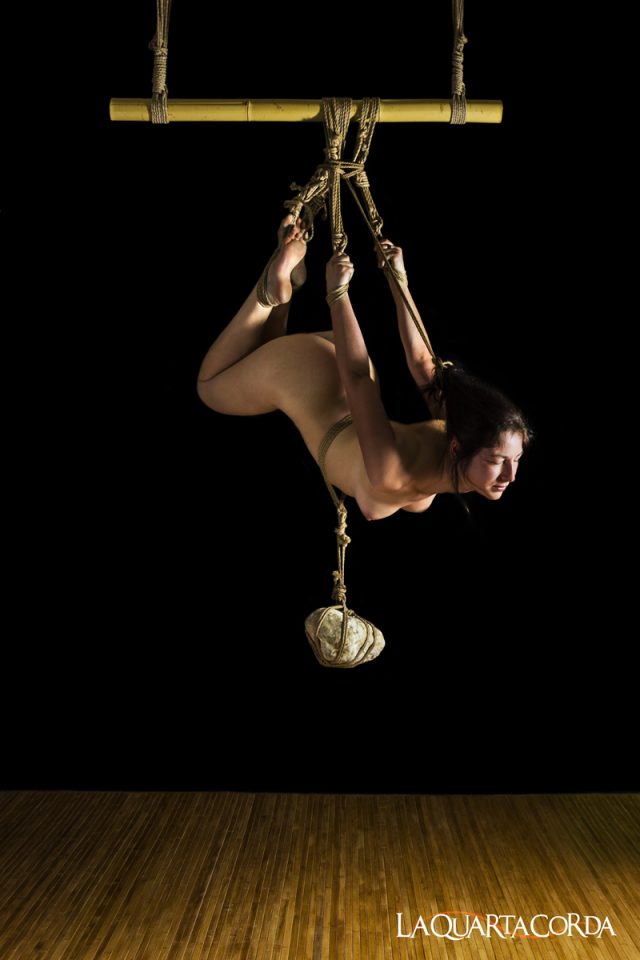 About La Quarta Corda
kinbaku is my passion: I teach, I perform and La quarta corda is my artistic project about Japanese bondage.

My ropes are  mainly influenced by naka akira's style but I studied with other western and eastern teachers; recently I've deepened the more sensual and connective side of my way to tie with yukimura Haruki, Osada Steve and Max Yukinaga.

My style is based on empathy and energy exchange; a very intimate kinbaku with a strong control of the bottom.

I performed in Italy, Swiss, Denmark, England. In 2015 I was a presenter of Rome BDSM Conference.

I collaborate with La valigia rossa, an Italian project about feminine sexuality and wellness. I teach and I organize workshops all over Italy. Rarely I go to play or fetish parties.