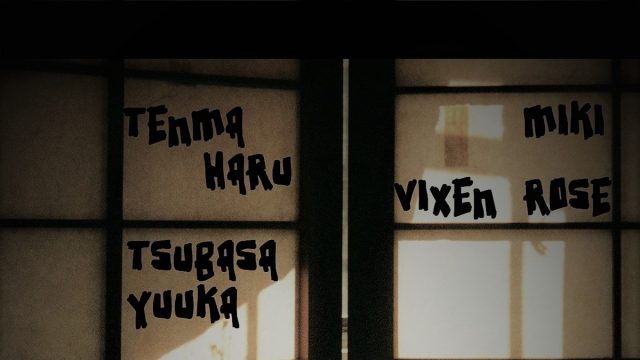 Featuring kinbaku performances by:
Tenma Haru (JP) & Tsubasa Yuuka (JP)
Tenma Haru
https://tenmaharu.wixsite.com/index/
Twitter: @tenmaharu7878
From Yokohama, JP
Has many appearance in AV and Live performance. Also supported by Van Associates.
Tsubasa Yuuka
Twitter: @tsubasa_youka
Working as a AV actress and dancer, also acting as a model for Tenma Haru in Kinbaku Performance.
Miki (USA) & Vixen Rose (USA)
Miki uses focused senses and experiences from working in the arts world to make interesting and unique performances. Kink, Art, Zen Philosophies and Minimalism are all concepts within Miki's live performance and practice.
Vixen Rose inspires to create and free others from the chains that bind them to a false sense of reality by taking risks in her artistic expression.
Date and Time:
May 30th 2020 / 8:00pm USA EST
May 31st 2020 / 9:00 JAPAN
Streaming on Youtube:
(Link will be provided by email day of show, If you purchase a ticket)
Ticket:
$20 USD (includes stream link day of the show and a limited edition digital photo session from both performances that will be sent by email after the performance)
Paypal: [email protected]
FB: https://www.facebook.com/events/527961168086227/
FL: https://fetlife.com/events/913780