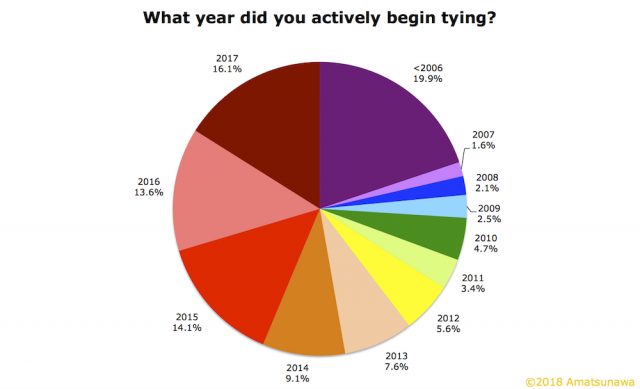 There is a new survey for the World Bondage Report.
This survey is a simple collection of information monitoring active participation in rope bondage of all forms from those tying (tops) and being tied (bottoms). Your cooperation is secret and confidential, your contact details are not required, and you will only be able to participate once. The purpose is to produce an impartial annual report for all to read at kinbaku TODAY, looking at trends e.g. increase in activity, demographics, reasons for tying, methods of learning, etc.
Please be honest with your answers.
Take the Survey Now or See last year's results