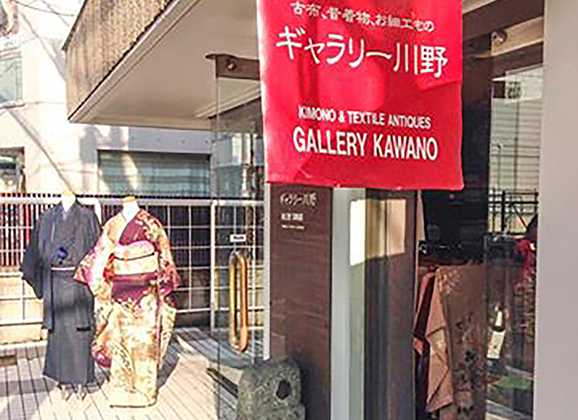 Hi, guys! I'm Aki, an ordinary housewife (but rope-slut) living in Tokyo. I would like to offer you a sneak peek of my kinky kinbaku diary for your interest. Enjoy it!
Kimono-shopping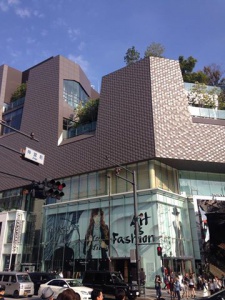 One holiday…I was in the front of Harajuku station, waiting for my kinky friend, Koyuki-san. "Koyuki-san" is a young female kinbakushi, working at "Mitsu", the SM bar I introduced in my previous post. And she is also a student of Harutokyo-san, who was the chief instructor of Bakuyu-kai, a famous Dojo founded by Denki Akechi and Takumi Miura in 1996.
We had promised to go out together on the day. Yes, we went out on a date around Harajuku and Omotesando (one station from Harajuku by a subway. But, it is within walking distance). What kind of date? He-he-he, not for enjoying kinbaku, but for visiting second-hand "Kimono shops". She knows some nice shops around the area.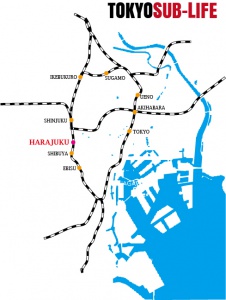 As you know, Kimono is sooooo expensive!! So, we usually get "kimono" or "juban" (kimono slip) at second hand kimono shop. After swinging by some shops, we finally came to the shop near "Omotesando Hills", that was our day's final destination.
The shop was marvelous!! There were so many fantastic items. I bought one red "Shibori-juban" ("Shibori" means a method of staining) for my private kinbaku session, and Koyuki-san bought a beautiful "Edo-Komon-kimono" and a kawaii pouch that is made of Obi (fascia) and kimono-clothes.
The second-hand kimono shop deals with "kimono", "juban","obi", "haori" (kimono-jacket), retro style accessories, etc. for female and male. In addition, the salesclerks were so kind for us to choose kimono fitting our body and also taught us how to wear it. Harajuku are is so popular for visitors from abroad. When we were there, many Gaijin came to the shop to buy kimono and juban. I think more than 10 Gaijin bought something during our stay.
This is a pic what I bought there. How is it? Do I look good in this juban??