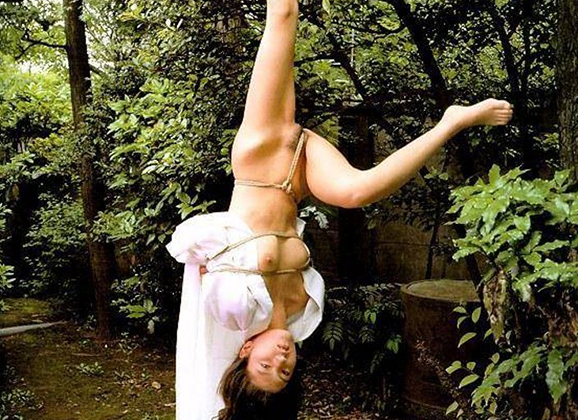 Over the past decade, the west has seen an increasing number of visits from well known Japanese rope artists, performers, and models.
One of the earliest visitors to the United States was a bakushi by the name of Takeshi Nagaike. Nagaike sensei first came to the US in 1995 and his visit was documented in three projects which left an important and lasting legacy. The visit happened during the last week in September, the result of a book project proposed by Shu Ikeda, Ken Marcus's Japanese agent.
As Ken Marcus described the project, "I told the publisher to send me Japan's greatest bondage master and I would find Americas counterpart and let them create what they do best. I provided the locations, models, makeup and production team."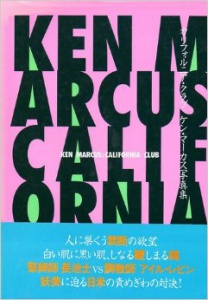 The first project was a collaboration with US Photographer Ken Marcus, which resulted in the publication of the book California Club, which featured rope work by Nagaike sensei and the American video director Ernest Greene.
Marcus describes the collaboration conceptually as "East meets West bondage styles" and he selected Ernest Greene for the western style of tying. "I chose Ernest Greene to represent the western sensibilities of using leather, metal and rope as restraints, while Takeshi [Nagaike] provided a glimpse into his world of Japanese style traditional bondage."
The book also featured newcomer model Jenna Jameson (who would win AVN's New Starlet award in 1996). While the book California Club was never published in the US (it was only released in Japan), that project would lead to two projects that would find American distribution through Bon-Vue, a US bondage video production company.
As Ernest Greene explained, "He [Nagaike] and I were the two riggers whose work was displayed in the book and that was how we established a rapport that enabled me to cast him in the Bon-Vue titles."
The influence of Nagaike's work on Greene, who has tied for and directed hundred of US bondage videos was significant, "To the best of my knowledge, there were no kinbaku-style videos previously done in the U.S," Green said, "I had studied what I could about it from watching Japanese AV here in the states and incorporated it in the work I did for HOM during my last couple of years there as a rigger, but I readily concede it was haphazard work at best until I had the privilege of seeing Mr. Nagaike in action."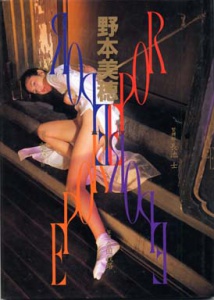 As a bakushi, Nagaike was known more as a lifestyle enthusiast than a performer, but it was during the time that he visited the US that he was at his most productive professionally, especially through his connection to famed author Oniroku Dan, having served as bakushi for the film production of Dan's work, "Female Teacher's Revenge of the Flesh" and having his work featured in an one of Dan's edited collections of bondage photography. In 1995, Nagaike did the rope work for a photo book featuring model Niho Nomoto simply titled "Rope."
For Ken Marcus, watching Nagaike work was a revelation. "Until I had worked with Takeshi, I was under the impression that Japanese Kinbaku had to be a structured and traditional ritual art form. What I learned during my week of watching Takeshi was how interpretive and free-form rope can be. He would incorporate the environment, utilize furniture and ordinary objects into his rope/human compositions."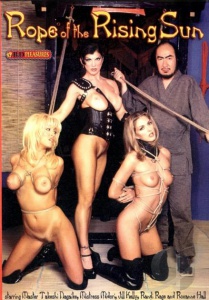 The result of Greene and Nagaike's teamwork also led to the production of the first American videos to feature quality kinbaku titled: Rope of the Rising Sun and Bondage of the Rising Sun. For Greene, the experience had a major impact: "Working together was a fascinating experience, as neither of us had direct experience of the other's style of bondage and didn't share a common language other than that of bondage riggers everywhere. Both of us worked with the same models for the Marcus book and each of us gained a lot from observing the other's technique. At the end of that shoot, he gifted me with all the brightly colored rope he'd brought for his own use and I gave him a Jay Marsden flogger to take home."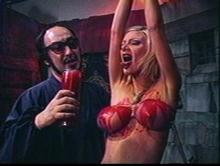 Greene summarizes the importance of their work together and its lasting impact: "It was a real honor to introduce Mr. Nagaike and kinbaku as done by a master of the art to American audiences. Of my work as an X-rated video director I consider this among the most important. Though I'm quite sure kinbaku would have come to our shores eventually one way or another, I'm pleased to have played a role in catalyzing the process."
Special thanks to Ernest Greene and Ken Marcus.
Ken Marcus's photo set with Jenna Jameson from the California Club shoot is available here
California Club and Rope are both available from Ai Nawa