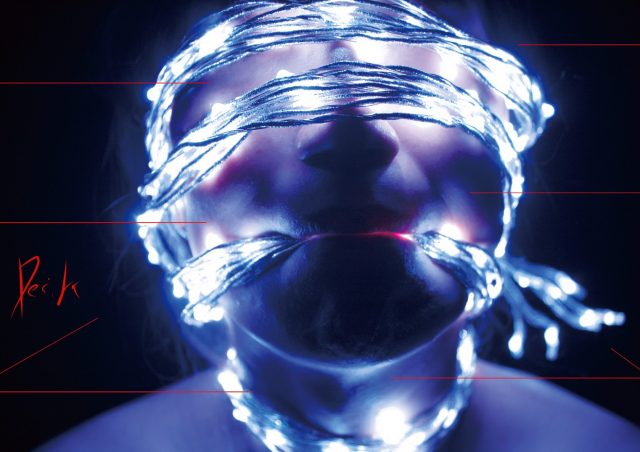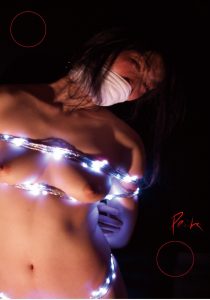 From the beginning of SM tendencies with kinbaku and without, the context of how it was enjoyed, practiced, seen, and understood has changed and evolved but what has never changed is the heart of the masochist fulfilling their hidden desires. So with that essential understanding, I have become very preoccupied with cyber sex, futuristic sex, technological sex. Sex not just through technology but with it.
Technology and data are also sexy. 0s and 1s can also translate into orgasms. Orgasms never change but where they occur and by what means will.
In Japanese settings, they talk Cyber art. Possibly this is my new direction into cyber art, cyber culture. But I`m always surrounded by technology. Now I want to imagine how kinbaku evolves with 0s and 1s
This photobook "Rebellion of the Body: Future Code" is my first step mixing my new cyber kinbaku with traditional settings. Along with my previous work, I have a lot of unreleased work. I hope that sales from this work will create enough support for a larger edition by the end of this year.