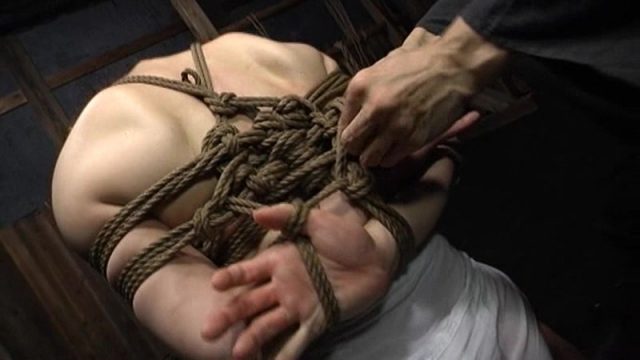 Last year, Ren Yagami made is debut tour in Europe and North America, introducing his style of kinbaku to Western audiences.  His approach is a blend of intense torture rope (semenawa) and very sexual play, which is beautifully captured in a new video from Tojhiro and Dogma, staring Karin Itsumi and titled "Completely Tied Up- Completely Dominated."
Ren Yagami began performing kinbaku in 2011 and by the end of that year began an apprenticeship under Nawashi kanna.  After an illness in 2013, he returned to kinbaku performance and in 2015 he completed his tour of the West, giving classes in France, England, Italy and the US.
His kinbaku style fuses his interest in elaborate and intense rope, with a lifelong study of martial arts, bringing a unique and interesting look to his style and technique.  His website is available here.
Currently available at R18.
Below are some sample screen shots from the video.  A short preview clip is available for viewing at the link above.