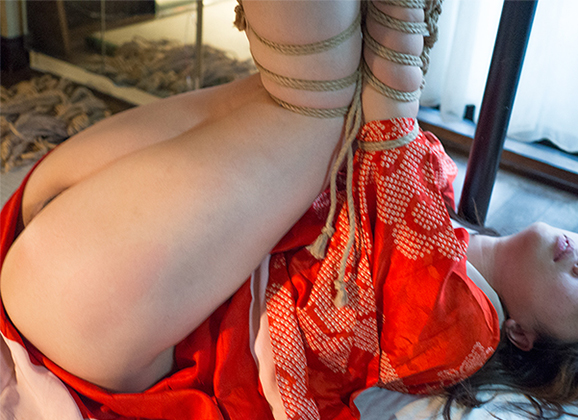 Hi, guys! I'm Aki, an ordinary housewife (but rope-slut) living in Tokyo. I would like to offer you a sneak peek of my kinky kinbaku diary for you interest. Enjoy it!
Awww, I may have to confess my secret to you. Can you promise not to tell it to anyone? In fact, I've been wet since last night. Why? Today is my most favorite day in the month. Yes, I'm going to a rope class of Yukimura-sensei with my rope partner.
You guys, certainly know him. yukimura-sensei is the one of the most famous Kinbakushi in Japan. Yukimura-style is known as "Aibu-Nawa" (caressing rope), which gives great weight to the communication between dom and sub through rope. I really love the style!!!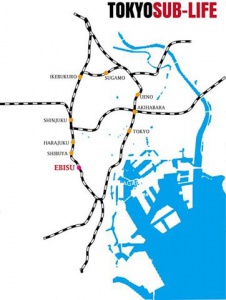 Anyway, as usual, I met my partner at Ebisu station and walked to the Yukimura sensei's office. Today is special day, because I can wear my new "juban" which I got last week in Harajuku. (Please check my previous post ;-)">) So, I am excited and couldn't wait to arrive at his office.
After having a small chat about our ordinary life, I went to bathroom to change my cloth with the juban. During my changing, Yukimura-sensei brewed green tea for us. It is common that before, at intervals, and after the lesson, we have fun time, with having tea, to talk lots about everything, including Yukimura-sensei's regular events, kinbaku trends in Japan and abroad, his ordinary life and so on.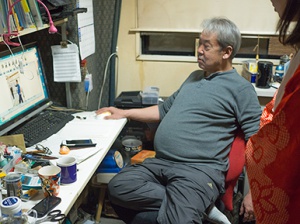 OK, now we are ready for staring today's lesson. Today's class starts with Yukimura-ryu gote shibari. Yukimura-sensei places a particular great emphasis on gote shibari and we are repeating practices of gote shibari. My partner crosses my two wrists in the lower position of my back, and as usual, I instantly fell into the rope drunk state. My body started to drift in a beautiful rope dream until I was awaken by a sharp flick sound, which was made by Yukimura-sensei by beating Tatami mat with his cane. Oh my god! The sound of cane was so horrible for me! And, sensei passed it to my rope partner. Oh, no! I know he likes a cane. After a while, as you can see in the picture, my hip became like a monkey.
But, both Yukimura-sensei and my partner have never driven me into the corner. They always give me space to escape. That is Yukimura-ryu. Yukimura-sensei said "I just wanted to bring out your vocabulary as M-jo." I give you some "asobi" (leeway) and let you behave and do what you want to do as M-jo. I really like to play my role without any scenarios.
Oh, the time just flies by. Time for leaving. Even though after just finishing today's lesson, now I can't wait for next month's lesson!