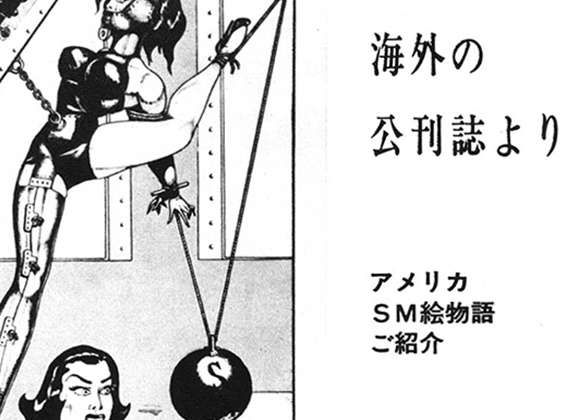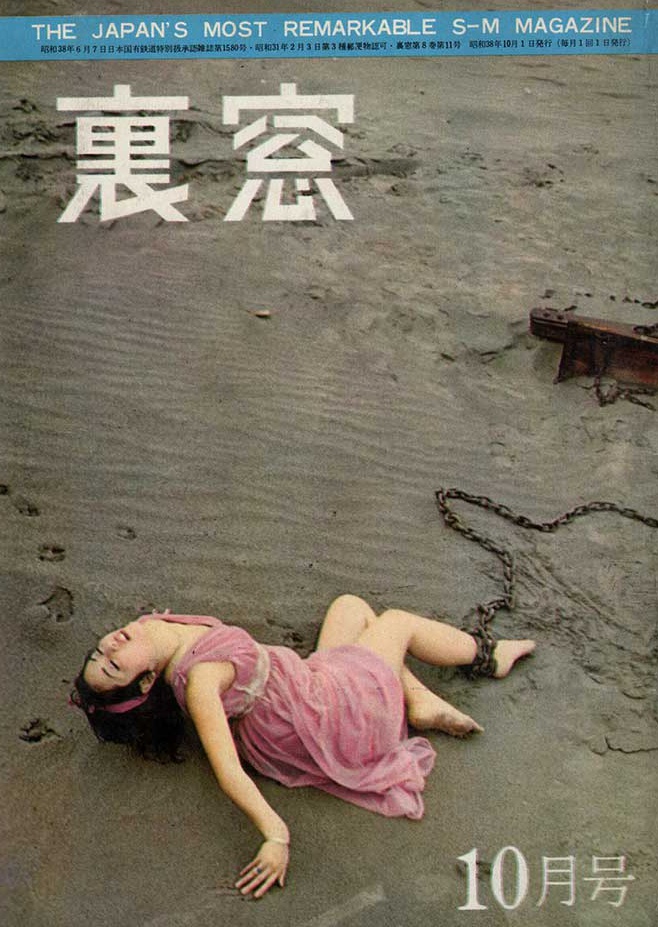 To those who study Japanese bondage, one of the most iconic and frequently mentioned magazines of the era is Kitan Club. As the earliest and most well known of the SM magazines it is regarded as one of the foundations of modern kinbaku and SM publishing.
Shortly after the Kitan Club began publishing SM content, another magazine appeared, which proved to be equally significant in the formation of Japanese kinbaku culture. That magazine was Uramado (translation "Rear Window"), which ran from 1956 to 1965 and billed itself as "The Japan's Most Remarkable S-M Magazine."
Launched by legendary author, artist, bakushi and publisher Suma Toshiyuki (known more commonly as Minomura Kou or by his artist name Kita Reiko) and later, in 1961, edited by nureki chimuo, Uramado was one of legendary publications of the time.
Suma Toshiyuki has been one of the early authors to play a significant role in bringing Kitan Club to prominence, especially the artwork he created under the name Kita Reiko. Moving to Uramado in 1956 marked a major shift in the SM publishing world.
More than any other magazine, Uramado featured western artists in its magazine, often running full "comics" or series in English. Uramado showcased many of Japan's best erotic artists, including Muku Youji and Harukawa Namio as well as the enigmatic Ishizuka Yoshiyuki. So it is not surprising that the magazine and its editors would have great interest in his American counterparts.
In 1961, Uramado created a section of the magazine title "海外の公刊誌より" (Published in Magazines Overseas) which featured art from a wide range of western artists.
In the 1950s and 1960s, exposure to Japanese erotic art was extremely limited in the West. While Japan was experiencing a massive explosion in SM publication, the west was much more limited in its sexual expression. The outlets for fetish, SM and bondage, were limited to a few mail order houses, most famously Irving Klaw's, and magazines such as John Willie's sporadic publication of Bizarre.
In The Beauty of Kinbaku, Master K documents the influence that Japanese rope art had on western artists, in particular John Willie, documenting a marked shift in his style that coincided with Willie receiving copies of Japanese bondage magazines from a correspondent in Okinawa, leading to Willie coping "a few ideas for use in his own photographs."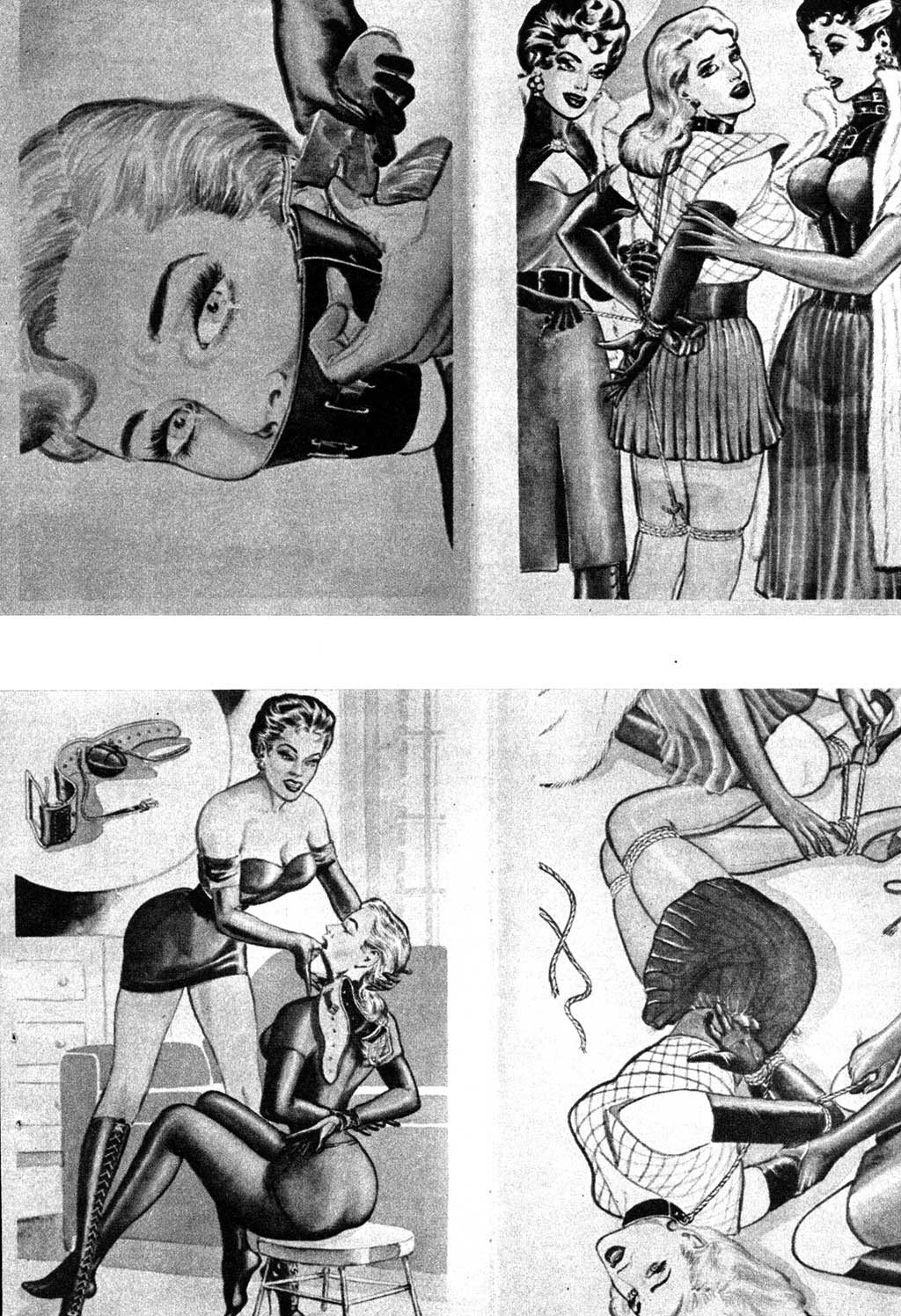 In the period from 1957-1961, Master K argues, Willie begins to "mimic classical kinbaku ties" and begins to incorporate classical Japanese elements such as bamboo poles and hashira, a classic element of Japanese architecture infrequently seen in the west.
While it is important to document the impact of Japanese rope on western tying practices, we must also understand that cross cultural communication flows in both directions. It is hard to imagine that images flowing into magazines as successful as Uramado and to a lesser degree Kitan Club didn't shape and influence Japanese approaches to SM and bondage.
In spite of a wide range of expressions of BDSM found in western art, the work that appears in Uramado is almost exclusively female dominant. While most images focused on bondage show women restrained, themes of male submission are frequent as well. Almost entirely absent are images in which men take a dominant role, even as spectators.
Some of the earliest appearance of western fetish art in Uramado begin in 1962 (vol 6) under Nureki's editorship and feature the femdom art of Gene Bilbrew (using one of his many psuedonyms, VanRod).
In 1963, Uramado featured images from Ruiz, one of Irving Klaw's illustrators for his Nutrix series of publications. Ruiz work frequently featured female dominant/female submissive scenes and elaborate bondage.
Later in 1963 and in to the last full year of publication, Uramado featured the work of Eric Stanton, John Willie, and Jim of Switzerland, all of whom were established artists working with Klaw and distributed through his mail order services.
By the end of 1964, Uramado had published a number of photo shoots as well and several full length serials, published in English showing many of the west's finest fetish artists.