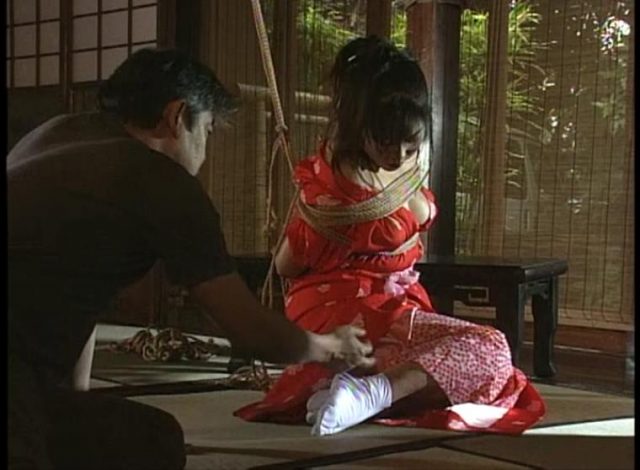 yukimura Haruki began work in the Japanese AV industry in the 1980s working mainly as a photographer and began working in the video industry in 1988. Within a few years, he had created his own label and was producing independent video for the adult market.
In 1994, he started producing a live video series, recorded at the Shinjuku Golden Town Theater, under the title "Y's Play Bondage" where he would begin developing his own signature style, which would later be called Aibunawa (愛撫縄)or Aibu no Nawa.
In the mid-1990s, there was an explosion of adult video content being made and while work was readily available, the primary rope artist of the time was nureki chimuo. Nureki was famous for his suspension work and for his harsh, intense semenawa style.
In Yukimura's early work, he also tended toward a harder, seme style, including suspensions, but later moved away from both of those aspects in his tying. The reason had more to do with marketing than personal preference. Developing his style of aibunawa was a way to distinguish himself from Nureki and provide an alternative approach to rope that would give him a signature.
In the video 淫縛の刻印 (Lewd Rope Seal), from 1996, we can see the origins of Yukimura's erotic style, combined with a series of very intense suspensions.
The video is available now as part of the Japanese Bound and Rope Flix CineMagic collections: Available here or streaming on Rope Flix.