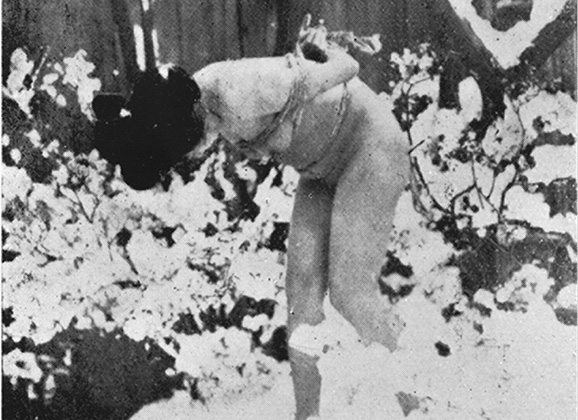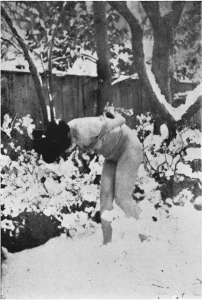 Kise Sahara (Kise=キセ=first name and Sahara=佐原=family name) was born around 1893-5 and married Seiu Ito in 1919 while she worked as an actress (an alternative description suggested she was model for painting). She was a willing partner of Seiu and the model for Seiu's historical photo shoots of "Snow torture (雪責め, Yuki-zeme) and "Inverted hanging of parturient mother (臨月の夫人の逆さ吊り写真)" which were taken with Kise as the model around 1921-1922.
Their collaboration continued until 1925 when they separated. If Seiu Ito was the first Kinbakushi in Japan, Kise Sahara could be the first SM model in Japan.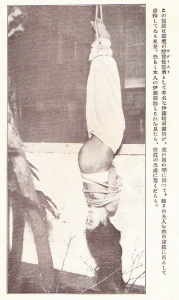 The "Inverted hanging of parturient mother" was the work inspired by Tsukioka Yoshitoshi's "The Lonely House on Adachi Moor" (奥州安達が原ひとつ家の図)" in 1885.  The photo work unintentionally came to light when it was published in a magazine in December of 1926, and the Seiu's fame as hentai (abnormal guy) was established.
The life of Seiu and Kise has been featured in Nikkatsu film "Torture!" (1977), a theater play by Keiyu Tamai (1998) and documented in several biographies of Seiu published in Japan.
Visit the page for her in SMpedia.