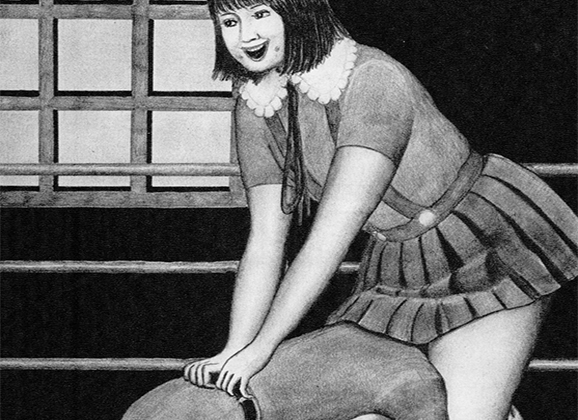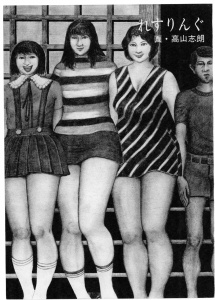 Namio Harakawa (b. 1947) began his career as an illustrator in the early days of SM magazines. Well known for his portrayals of highly stylized female dominants, often engaged in physically dominating weaker men. His early art in the 1962 and into the 1970s displayed his trademark playfulness and sense of humor. These illustrations from Kitan Club (one from 1962 and two from 1971) show some of his early work which gained him considerable attention among SM enthusiasts.
As his work evolved, his themes began to center around larger bodied women, which eventually became a trademark for his work. In the late 1990s and 2000s, his work would enjoy much wider circulation both through art exhibits and edited collections of SM drawings. Most of Harukawa's books were published in small runs and have become difficult to find. In particular, his two volume collection: Kyonyū Katsuai is considered collector's item.
This gallery is from the 1975 December issue of SM Kitan, and features some of Harukawa's early style drawing but also featuring his signature larger women which would dominate much of his later and more well known work.
Here we can witness the beginnings of the evolution of one of Japan's great SM illustrators.