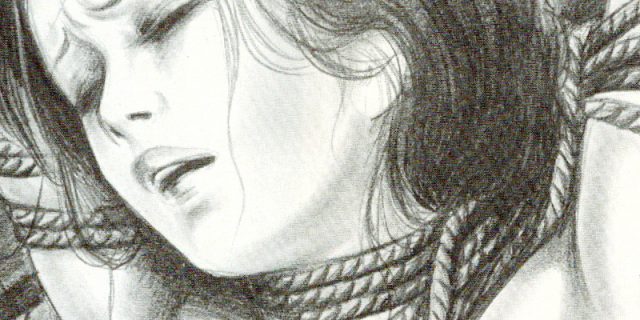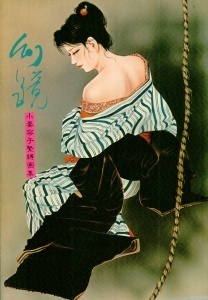 Recently, Shinjukaza Gallery held an exhibit on the work of Ozuma, titled "One Person, Two Lives," the first exhibit to blend his work as a bondage artist with the work as a tattoo artist.
In the West, much of the exposure we have to Ozuma comes via brightly colored and decorative images of women tied and usually tattooed as well. Later in life, much of his work fused those two passions and they were much more widely available in the West and, as a result, almost all of our exposure to Ozuma came from these depictions.
Beautiful as they are, there is an entire collection of less well known (and harder to find) works in books such as Phantom Mirror from 1976 and many of the SM magazines of the 1970s.  These images show a different side of Ozuma's work, focused much more on bondage and SM play.
This small sample from the book Phantom Mirror presents a view of Ozuma's bondage art and some of his more interesting and beautiful images.