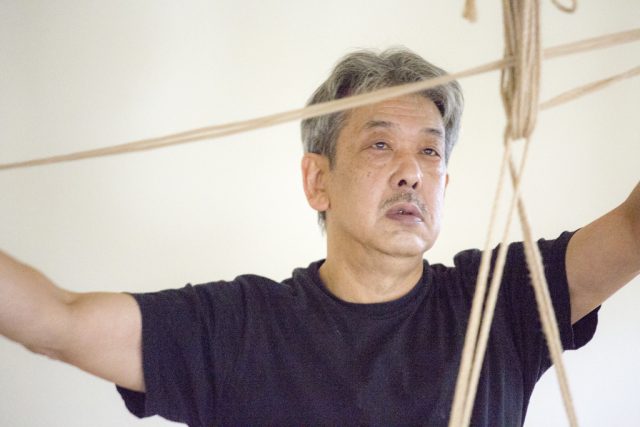 The rope world has lost one of its greatest voices.  yukimura haruki has passed away.
For those who had the opportunity to spend time with him, they will remember him not only for his brilliance with rope, but for his amazing generosity of spirit, his love of sharing what he knew of rope and people, his gravely voice and wonderful smile, and his amazing sense of humor.
yukimura Sensei was more than just a bakushi; he was a philosopher of rope, of relationships, and of the dynamics that couples share.  He understood rope, he understood psychology, but most of all, he understood the human heart.  He came from a world of rope where heart and spirit mattered more than the techniques you used. In that sense, he was very much the heir to Minomura's style of rope.
I feel truly blessed to have been able to spend as much time with him as I did, both during my visits to Tokyo and when he came to visit us here in LA.  My last visit with him in December was a reminder both of how far I have come on my journey and how far I still have to go.
There is so much I will miss.
It has been my honor to call him sensei, in the truest and most deeply felt sense of the word.
Haru Yutaka