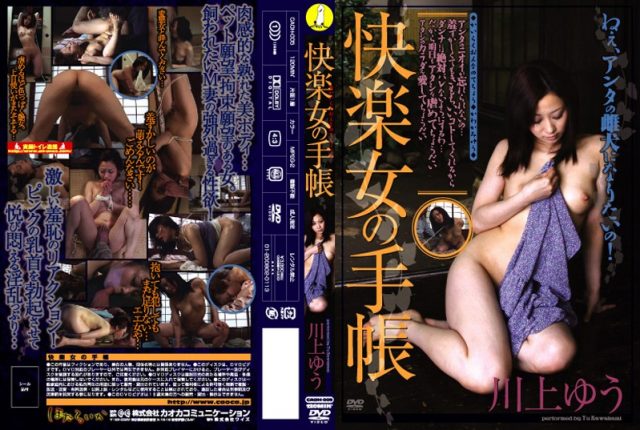 This video is an excellent introduction to yukimura haruki's erotic style.  His scenes involve a great deal of sexual energy and connection and provide a great illustration of how rope can be a catalyst to submission, surrender, and eroticism.  Done completely in single rope (ippon nawa) style, yukimura blends submission, bondage, and sexuality in his unique and signature style.
Before the ropes are tied Yukimura spends some time fondling and groping the model (Kawakami Yuu), sliding his hands over her body, under her pantyhose and inside her panties before removing her underwear and stuffing in her mouth.
Next comes the collar and rope leash, which is used to great effect to control and shame her, forcing her to stick her tongue out like a dog while she is groped from behind.  She trembles and moans as she is led to the floor and her face is pressed to the tatami by his foot, as he plays with the tension between forcing her down and maintaining tension on her leash.
Once her submission is in full bloom, the ropes come out and Yukimura begins to tie her.  First, her arms are brought behind her back and her wrists and ankles are tied, then pulled together, forcing her to arch on the floor.
Next, with her hands tied in front and bound to her ankles, she is further stripped and exposed and subjected to more foot play and fondling.  Her hands are bound over her head and she is secured to an hasihra, followed my a gote, some corner time and a chopstick gag.
After being thoroughly used sexually, she is again tied on the floor and probed and prodded before being left in a state of peaceful bliss and submissive surrender.
As she cleans up in the shower, she is used again before the final scene where she is beautifully bound, hands behind her thighs and kneeling, for an extended foot worship and pussy eating scene.